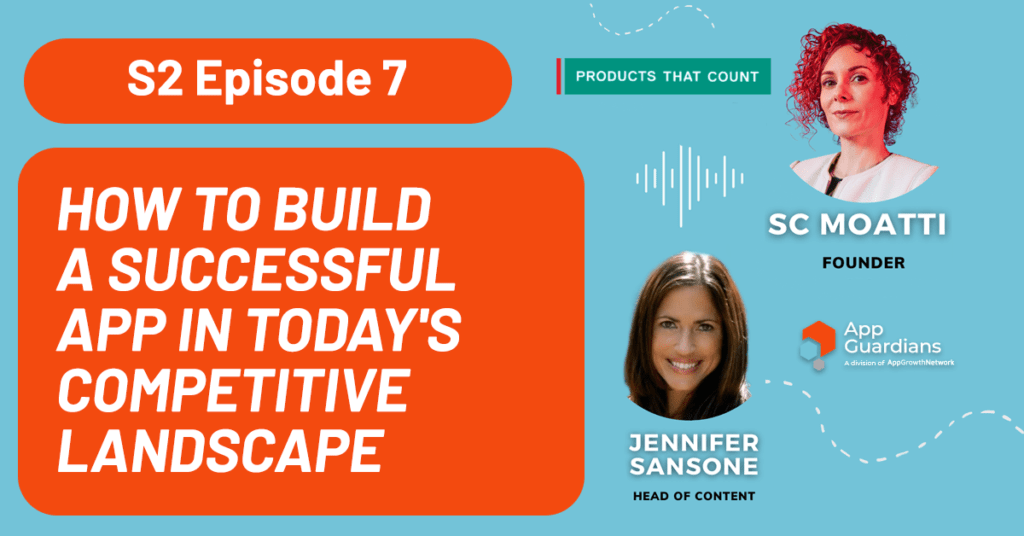 Season 2: Episode 7: How To Build A Successful App In Today's Competitive Landscape
Hey, App Growth Community! Welcome back to the App Growth Show, where we host mobile experts to provide valuable and actionable insights on how you can grow your app. No matter where you are in your app growth journey, we are able to help you achieve your mobile growth goals.
Today we are so excited to be joined by SC Moatti, the founder of Products That Count. SC's track record truly speaks for itself, and we are honoured to be joined by such a leader in our industry. SC began her career working for the likes of Electronic Arts, Facebook, and Nokia with a focus on building apps. Over the last decade, SC has transitioned into investing in early-stage companies, writing a best-selling book called "Mobilized" and launching Products That Count.
Products That Count is one of the largest and undoubtedly the most influential global network of product managers. Over 300,000 product managers globally read, watch and listen to PTC's 3,000+ blog posts, videos and podcasts. Thousands attend PTC's 50+ events a year, and over 10,000 C/VP-level product executives such as the Netflix Product VP, Coinbase CPO, and Box CPO share their best practices on what it takes to build great products.
Get ready to hear from a true industry veteran and how the "Products That Count" community has helped educate people on what it takes to build a great mobile product in today's competitive landscape.
Watch on YouTube
Audio Version
The App Growth Show is sponsored by the App Growth Network, we are an award-winning North American app marketing agency. If you are interested to learn more about how you can grow with us, book a free call with us here to start supercharging your mobile growth today!
Chat More With Our Speakers From Today:
Feel free to browse through our episodes and have a listen to one (or all!) of our talks about the many facets of what it takes to achieve mobile app success, from user acquisition to retention strategies and beyond.
Subscribe now to AGN Podcast to gain insight on the latest app growth strategies and secrets at your preferred podcast directory:
Want to chat with our team of experts today to supercharge your app growth? Book a call with us here!