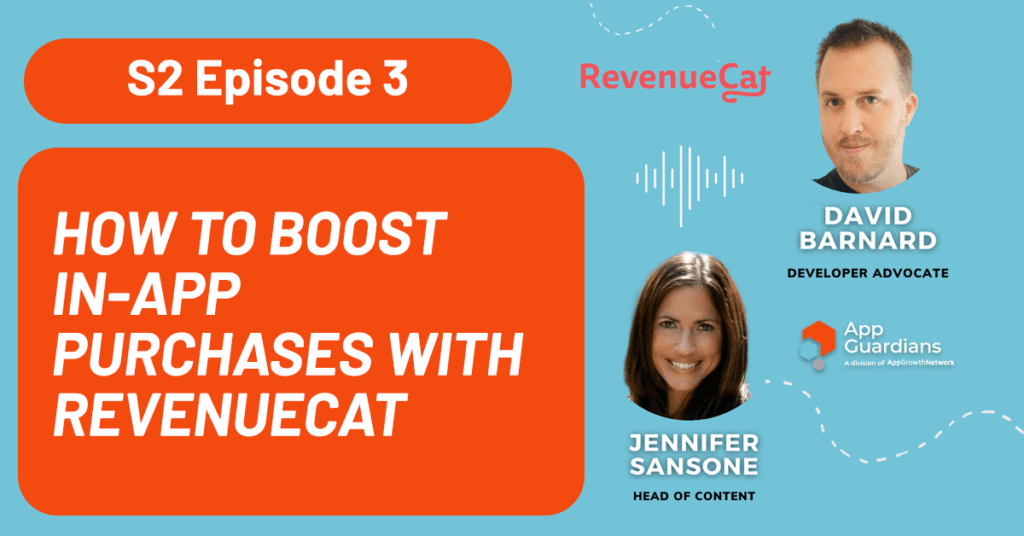 Season 2: Episode 3: How to Boost In-App Purchases with RevenueCat
Hey, App Growth Community! Welcome back to the App Growth Show, where we host mobile experts to provide valuable and actionable insights on how you can grow your app. No matter where you are in your app growth journey, we are able to help you achieve your mobile growth goals.
Today we are thrilled to be joined by David Barnard. David is about as seasoned as you can get within the app space and we are truly blessed to be joined by him. David has been building apps for the iPhone dating way back to 2008, which was the year the iOS apps were officially launched. So he truly has been involved since the beginning to this day. Along with his passion for building apps, David also contributes as a developer advocate to the industry-leading monetization tool RevenueCat. RevenueCat is used by the world's leading apps to build, analyze and grow subscriptions on iOS, android and the web. Get ready to learn all about subscription-based apps and numerous techniques to increase app purchases from a seasoned app veteran.
Watch on YouTube
Audio Version
The App Growth Show is sponsored by the App Growth Network, we are an award-winning North American app marketing agency. If you are interested to learn more about how you can grow with us, book a free call with us here to start supercharging your mobile growth today!
Chat More With Our Speakers From Today:
Feel free to browse through our episodes and have a listen to one (or all!) of our talks about the many facets of what it takes to achieve mobile app success, from user acquisition to retention strategies and beyond.
Subscribe now to AGN Podcast to gain insight on the latest app growth strategies and secrets at your preferred podcast directory:
Want to chat with our team of experts today to supercharge your app growth? Book a call with us here!