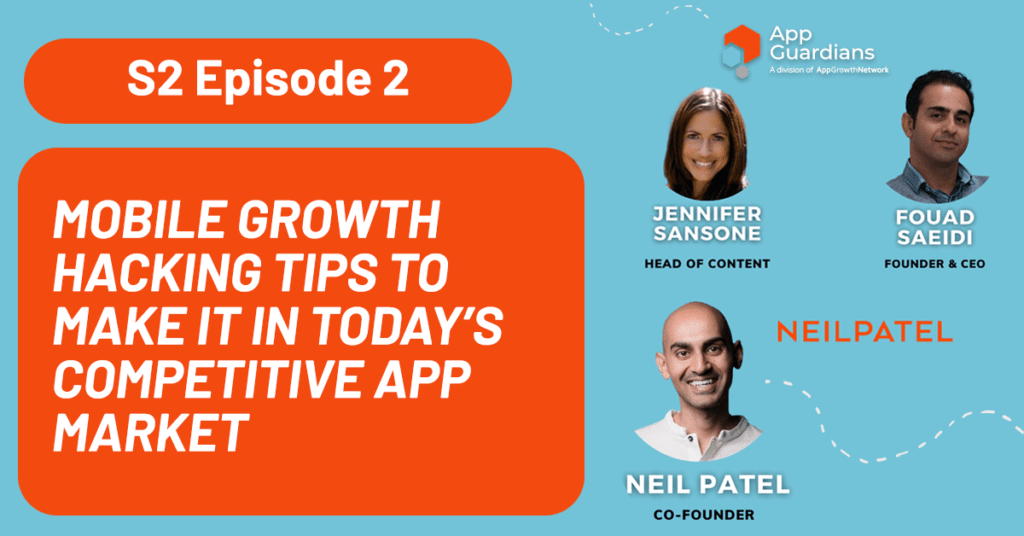 Season 2: Episode 2: Mobile Growth Hacking Tips to Make It in Today's Competitive App Market
Hey, App Growth Community! Welcome back to the App Growth Show, where we host mobile experts to provide valuable and actionable insights on how you can grow your app. No matter where you are in your app growth journey, we are able to help you achieve your mobile growth goals.
Today, we are so excited to be joined by Neil Patel. As many of you already know, Neil is a New York Times bestselling author and one of the world's most influential marketers according to The Wall Street Journal and Forbes. Neil was even named a top 100 entrepreneur under the age of 30 by former US President Barack Obama.
Neil is currently concentrating his efforts on his ad agency, NP digital, where he also enjoys assisting businesses in accelerating their growth. We can't express our gratitude enough for Neil's decision to share his knowledge with our listeners today.
Prepare to hear a true industry leader's expert advice on some of the most important elements to focus on when creating a successful app in today's highly competitive mobile market.
Watch on YouTube
Audio Version
The App Growth Show is sponsored by the App Growth Network, we are an award-winning North American app marketing agency. If you are interested to learn more about how you can grow with us, book a free call with us here to start supercharging your mobile growth today!
Chat More With Our Speakers From Today:
Feel free to browse through our episodes and have a listen to one (or all!) of our talks about the many facets of what it takes to achieve mobile app success, from user acquisition to retention strategies and beyond.
Subscribe now to AGN Podcast to gain insight on the latest app growth strategies and secrets at your preferred podcast directory:
Want to chat with our team of experts today to supercharge your app growth? Book a call with us here!