iOS 15 expert tips for 4 key app growth areas: Paid UA, ASO, Creative & Analytics
There's a lot of scattered information out there about iOS 15 and how new iOS 15 features will impact the mobile industry from everyone's perspective—users, developers, advertisers, marketers—basically anyone who touches mobile apps.
In an effort to consolidate solid, simplified professional advice, we went directly to our internal team of experts here at AGN in order to share insightful thoughts and tips on the subject.
Here's what our experts in 4 key app growth areas—paid user acquisition, ASO, creative and analytics—had to say:
iOS 15 and Paid User Acquisition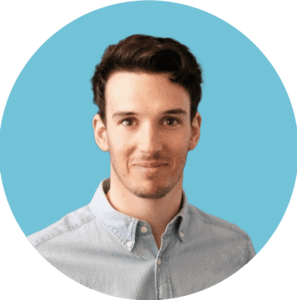 Insights about the impact of iOS 15 on paid user acquisition come from our Director of Growth, Emmanuel Garlesquin:
With iOS 15, you can now create up to 35 versions of your App product pages—which opens up new possibilities for paid user acquisition campaigns. With Custom Pages, you can segment your target users into different groups and highlight the most important features for each specific group. This will help boost the performance of paid ad campaigns as you can now direct audiences with specific intents to the right page, and the ability to view important metrics such as impressions, installs, and conversion rate per product page will allow you to tweak your messaging accordingly in order to turn those taps into installs.
Here are some strategies: 
Set up Acquisition vs Retargeting 

Direct

acquisition

campaigns to the most simple/easy to understand features  

Direct

retargeting

campaigns to an App product page highlighting the most advanced features of the app
Segment users according to their interests. Example for a Health and Fitness app:

App product page #1: highlight the training program 

App product page #2: highlight the nutritional program
Highlight seasonal events

Design a specific App product page to highlight a special offer (eg: Black Friday, Xmas, Back to School, New year's resolutions)
Emmanuel caveats this with:
These strategies can be a lever for growth when (i) the existing Paid UA channels are already performing well and (ii) the budgets are at scale.
iOS 15 and App Store Optimization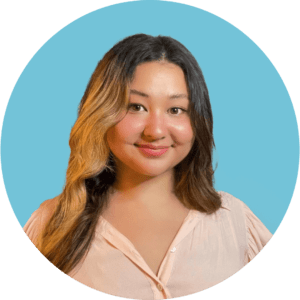 The new Product Page Optimization feature presents a great opportunity for supercharging your ASO strategy. ASO specialist, Layla Belcourt, shares her thoughts:
Finally, Native A/B testing has arrived at the app store for both paid and organic channels.
Now it's time to map out your USP and highlight the most important features on your product pages for your target users because you'll be able to test up to 3 treatments (icons, screenshots, and app previews). These tests allow you to tweak your messaging accordingly in order to turn those taps into installs.
PPO allows for 3 variants of visuals for A/B testing that you can test for 90 days. With access to the data in App Store Connect to monitor how these variants perform, you have more control over how to optimize conversion rates for all of your app's organic traffic.
Layla adds:
iOS15 will make the competition more fierce in the app store, as apps will have more data on how to market their product bettter. For both paid and organic, this is a tremendous opportunity to leave the guesswork behind and adopt these new strategies as soon as possible. Remember these native tests will be shown only for organic channels—for both browse and search—and can run up to 90 days."
iOS 15 and Creative: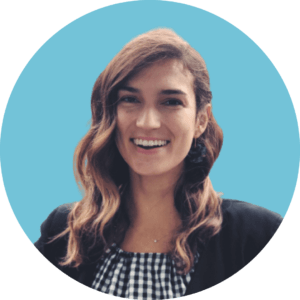 New iOS 15 product page features have been highly anticipated in the mobile industry for a long time. The cornerstone of applying them effectively lies on the shoulders of top-notch creative. Our Head of Creative, Jennifer Graham shares her insights on the subject:
iOS 15's A/B testing feature will catapult creative to an even more important role. Only visual assets have been confirmed to be eligible for A/B testing on the app store for Product Page Optimization—icons, screenshots, app preview videos— which will provide an even greater understanding of the success and failures of app creative with greater focus. 
Jennifer Graham adds this important reminder:
Icon testing will still need to be vetted by Apple, and will need to be included in the binary of the published application – so make sure to schedule icon tests with your product or development team."
iOS 15 and App Analytics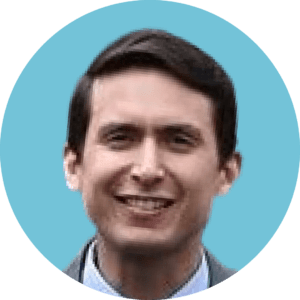 Privacy updates from iOS 14.5 had huge impacts on data and analytics. The optimistic view of what iOS 15 can mean to advertisers comes from our Data Scientist, Daniel Andrade:
With iOS15, copies of postbacks from the SkadNetwork will be sent to app publishers if an advertiser server's endpoint is specified in their app. Because of this, advertisers can have raw data to cross-reference or validate with the numbers from media sources and self attributing networks.
This is no easy task since raw data still has to be enriched with ad network data, but it's a step that allows app developers to hold data from the winning install-validation postback for the first time. If implemented, this data can be a source of truth to find out how other integrations with SAN or media sources are performing.
Overall, it's an important step that will continue the path of anonymous data shared with all the right players to reduce inconsistencies among data reporting that will enhance decision-making for advertisers.
Daniel wraps up with this insight:
My take on iOS 15 is that it has great potential to lead to better use of data overall—and it won't change the need for apps to use attribution services like Appsflyer—but it will help improve the services offered and reduce the inconsistencies across platforms."
Final Thoughts
There's no question that new iOS features are impacting mobile apps in major ways. There are so many moving parts, so staying on top of all of the changes and—perhaps more importantly—taking advantage of the opportunities, requires a lot of attention and focus. If you'd like to the help of our experts to get your mobile app ahead of the game and in peak form, please don't hesitate to contact us!
Related Articles
When it comes to building an outstanding mobile-first advertising strategy, there are several directions you can take. Two [...]

Want to Extend the Life of Your Winning TikTok Creatives? Apply the 80/20 Rule TikTok has become the [...]