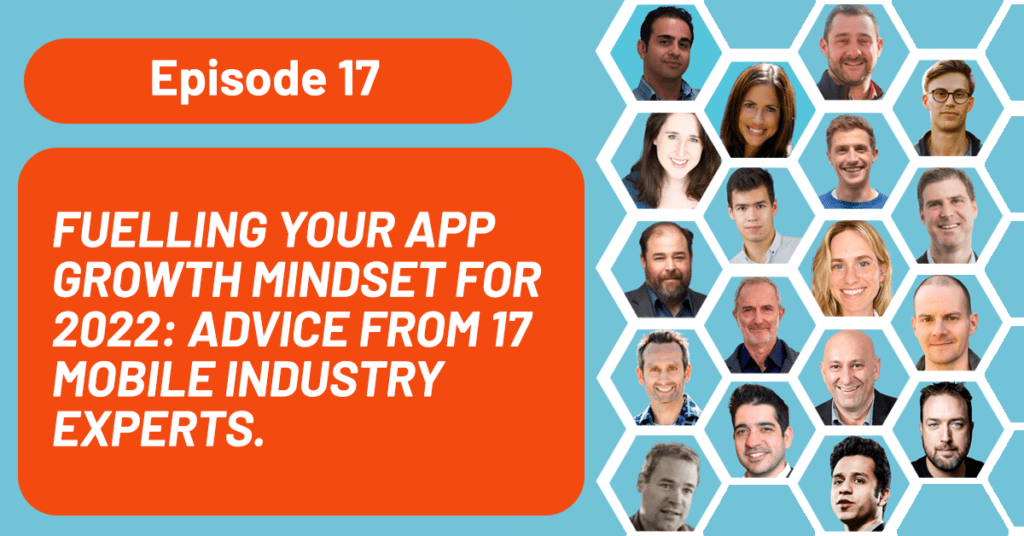 Episode 17th: Fuelling your App Growth Mindset for 2022: Advice from 17 mobile industry experts
Hey, App Growth Community! Welcome back to the App Growth Show, where we host mobile experts to provide valuable and actionable insights on how you can grow your app. No matter where you are in your app growth journey, we are able to help you achieve your mobile growth goals.
Today marks the final episode of season one of the App Growth Show. We want to express our gratitude to each and every one of you for listening and supporting the show thus far. With that stated, we also want to thank each and every one of our guests who have participated with us throughout season one from CEO's to co-founders, engineers to investors, marketing managers to product managers and growth executives to revenue officers. We are truly blessed to have had such a diverse list of guests who offered their own unique perspectives and expertise regarding the world of apps. In this episode, we'd like to share priceless advice from the 17 mobile industry leaders we've had the pleasure of speaking with to help you fuel your app growth in 2022.
Tune in to this episode to learn some valuable tips from these mobile experts!
Watch on YouTube
Listen to the Audio Version
The App Growth Show is sponsored by the App Growth Network, we are an award-winning North American app marketing agency. If you are interested to learn more about how you can grow with us, book a free call with us here to start supercharging your mobile growth today!
Chat More With Our Speakers From Today:
Feel free to browse through our episodes and have a listen to one (or all!) of our talks about the many facets of what it takes to achieve mobile app success, from user acquisition to retention strategies and beyond.
Subscribe now to AGN Podcast to gain insight on the latest app growth strategies and secrets at your preferred podcast directory:
Want to chat with our team of experts today to supercharge your app growth? Book a call with us her