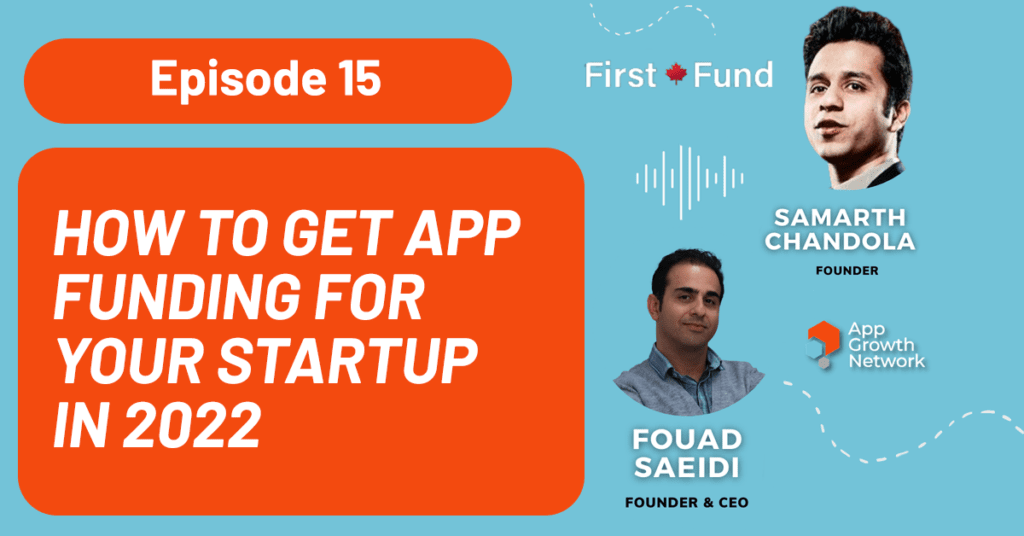 Episode 15: How To Get App Funding For Your Startup in 2022
Hey, App Growth Community! Welcome back to the App Growth Show, where we host mobile experts to provide valuable and actionable insights on how you can grow your app. No matter where you are in your app growth journey, we are able to help you achieve your mobile growth goals.
Today, we are so excited to be joined by Samarth Chandola. Samarth is a successful entrepreneur who has recently turned into a tech investor. Previously, Samarth ran three tech startups. He was the founder of V2 games, Open Spot technologies and Pepper esports, which since have all been acquired. Channelling many years as a startup operator, Sam founded First Fund with the purpose to help encourage the growth of new startups by becoming the first investor for new founders. He has invested in over 30 technology startups helping create hundreds of jobs in the process.
Get ready to hear an interesting conversation from the point of view of a leading tech investor and some of the criteria he looks for in an entrepreneurial team before making the decision to invest in them.
Tune right into the episode to discover how to get app funding for your startup in 2022.
The App Growth Show is sponsored by the App Growth Network, we are an award-winning North American app marketing agency. If you are interested to learn more about how you can grow with us, book a free call with us here to start supercharging your mobile growth today!
Chat More With Our Speakers From Today:
Feel free to browse through our episodes and have a listen to one (or all!) of our talks about the many facets of what it takes to achieve mobile app success, from user acquisition to retention strategies and beyond.
Subscribe now to AGN Podcast to gain insight on the latest app growth strategies and secrets at your preferred podcast directory:
Want to chat with our team of experts today to supercharge your app growth? Book a call with us here!