Success with 220% Increase in App Downloads and 6x ROAS
Portable North Pole is a Christmas app loved by families all around the world. The app provides magical personalized videos and live calls from Santa Claus. With more than 10 million app downloads and 4.7 ratings, it's a leader in the market.
"Thanks to AGN's experience, knowledge, and dedication to our account, we had one of our best years ever."

Marketing Director, Portable North Pole
Key Results
•6x ROAS (Return on Ad Spend) at the peak of the campaign
•220% increase in app downloads
•100% budget scaling while maintaining 3x ROAS
•1+ million new users globally in 3 months
•2M+ impressions globally
The Challenge
As a seasonal business, the Portable North Pole team must achieve and maintain their target ROAS as soon as the winter season starts and the first campaign launches. Our challenge was to launch and scale high performing campaigns globally and acquire new users in 4 different languages, in more than 20 countries.
On top of that, during the pandemic, the number of competitors providing online meetings with Santa Claus multiplied. App Growth Network's user acquisition team was challenged to take on this new competition and acquire users who were not familiar with the PNP brand – all while maintaining high ROAS and stable CAC.
The Solution
1. Google Ad Campaigns
During the first two weeks of the project, AGN's data analysts analyzed the past performance of 100 campaigns to establish the bases from which the user acquisition and creative team developed marketing copy, competitive analysis, and set up new campaigns globally. For faster reporting and to help managers to make data-driven strategic decisions, we created an automated daily dashboard that unifies data from multiple sources.
Results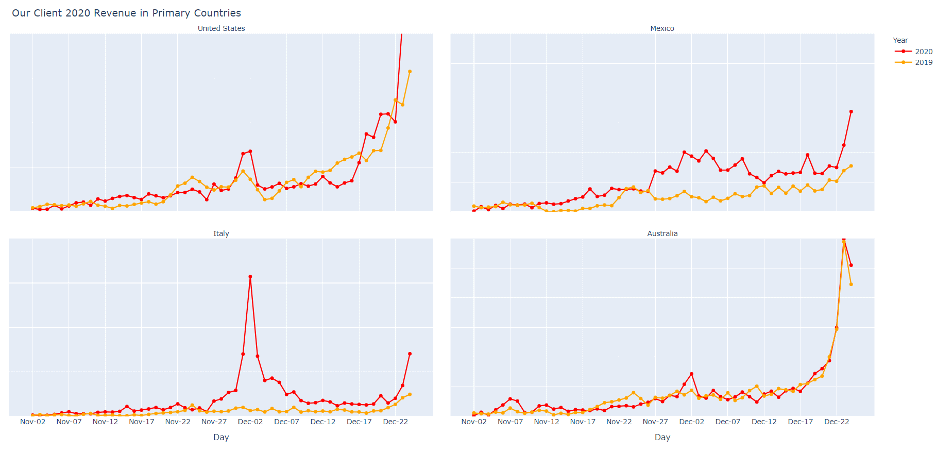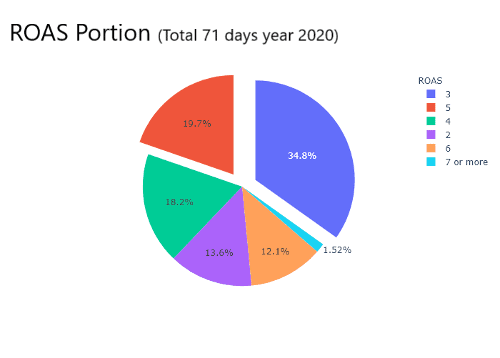 2. Facebook Ads
The key to successful Facebook campaigns for products available on-site and in the app stores is the right cross-device strategy. The strategy must be hypothesis-driven and tested systematically – never assume success without accepting or rejecting your hypotheses with real user data. We followed these best practices:
1

Tracking – Before running any campaigns, make sure that the tracking of events is set up correctly.

2

Automation – Set up automated notifications for any abrupt budget and conversion changes.

3

Full funnel – Make full use of Facebook remarketing tools and bidding strategies to convert free users to paying users.
Testing different audiences and creatives in a systematic manner in multiple languages helped the PNP's team achieve significant improvement in the number of new users.
Results & learnings
The Facebook ad campaigns were running globally in 4 languages, which strengthened PNP's position in key markets. The segmentation of campaigns between web and app, broad and narrow, local and worldwide, assured the full coverage of PNP's brand in front of potential customers with over 2M impressions globally.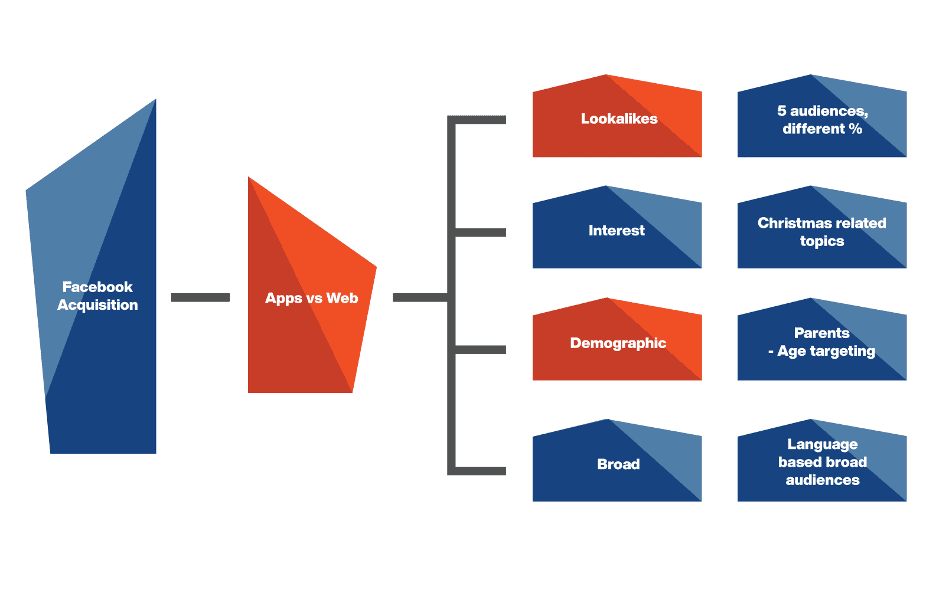 • Amount spent in relation to CTR (Click Through Rate).
As we went on testing and found our winning audiences, we increased our budget steadily while also achieving 15% growth in CTR.

• Amount spent in relation to CPA (Cost per Acquisition)
The same reflects on the costs per result over time, although our main focus was on ROAS as a metric, including the higher CPA campaigns with higher ROAS.
• By continuously testing and improving our mobile app targeting, we scaled the number of app installs while keeping a healthy install to purchase ratio.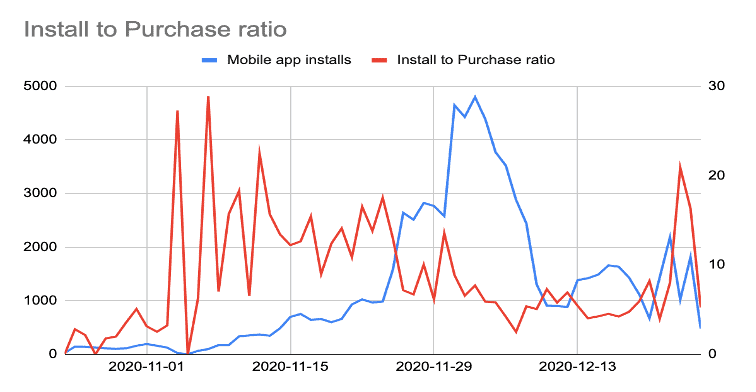 3. Apple Search Ads Automations & scaling of non-branded campaigns
App Growth Network's acquisition team restructured the whole account for better transparency and easier optimization. As an agency, we cooperate closely with Apple's Canadian team that provides internal tips on how to grow the account. Apple Search Ads' automation tool searchads.com by Mobile Action helped the team streamline the process and save valuable time. We followed these ASA best practices:
1

Keyword research – prioritize as a crucial part of the process. Make sure you have enough long-tail keywords and keywords with decent search volume. This research can also help you with your app store optimization and vice versa.

2

Campaign naming convention – use the right campaign structure and set the names of campaigns and ad groups logically, e.g., PNP – US – EN – Generic. If you use age or gender targeting options, mention it in the name too.

3

Automation – set up rules that notify you about any budget changes or keywords that waste your money. If ROAS is your key metric, connect your MMP, and optimize for ROAS directly!
Results & learnings
We increased app downloads 220% from non-branded terms and improved the conversion rate by 15% by optimizing the best performing keywords.
Performance marketing on Apple devices was more challenging than before because of the incoming iOS 14 update, depreciation of the Identifier for Advertisers (IDFA), and an increasing share of users with enabled Limit Ad Tracking (LAT).
If you'd like to benefit from the know-how of app marketing and mobile user acquisition experts, please contact us!