76% Increase in ROAS & 53% Increase in App Installs
Between October 2021 – February 2022, ThinkUp joined forces with AGN with the mission to help users develop a positive mindset using positive affirmations and self-talk.
The practice of self-talk (also known as affirmations) is a universal way to rewire your brain for positive thinking and help you get closer to your desired reality and goals. ThinkUp makes this practice easy and 10X more effective than the original way of reciting affirmations, which is often done in front of the mirror. Experts agree that recording your own voice and using personalized affirmations makes the difference, and is the foundation of ThinkUp's effectiveness and success.
To date, ThinkUp has had over 1M iOS downloads in the Health & Fitness category.
"App Growth Network identified weaknesses in our funnel and made specific data-based recommendations. Most of all, they had a broad team of experts that have created results in a short time"

Key Results
• Boosted ROAS by 75.75% (Nov 1 – Feb 28)
• Increased installs by 52.7%
• Increased customer LTV by 41% (Nov 1 – Feb 28)
The Challenge
From the beginning, ThinkUp knew that they faced tough competition given the wave of adoption for health & wellness apps during the last several years. To top it off, the Covid-19 pandemic increased competition as users flocked to apps to help mitigate its negative effects. From there, ThinkUp set their sights on app store optimization (ASO) and Apple Search Ads (ASA), knowing that app store performance was crucial for driving user adoption and boosting revenue.
In late 2021, they reached out to AGN with a clear set of objectives:
• Increase installs using advanced ASA techniques and optimization
• Justify ad spend by boosting ROAS and reducing CPA
• Grow keyword rankings and rank for more keywords
• Achieve an ASO score of 100% according to AppTweak
Our Approach
To meet ThinkUp's goals, we took a deep dive into their past ASO and ASA performance. After a thorough analysis of ThinkUp's historical performance, we took these steps to move forward:
1. Developed and implemented an optimal ASO Strategy
The process:
1. Conducted background research on ThinkUp's competitors, product, and niche. This helped us better understand ThinkUp's ideal customers, unique value proposition relative to the market, and identify threats and opportunities. Combined, these elements enabled us to build a bulletproof ASO strategy to meet ThinkUp's goals.
2. Performed in-depth keyword research and analysis to uncover keywords that were currently boosting app visibility, and to find relevant and high-intent keywords that could be used to optimize metadata, which would subsequently drive traffic and installs to the app.
3. Designed updated visual elements (screenshots and video) that aligned with ThinkUp's brand, while still standing out from the competition and increasing both click-through and conversion rates.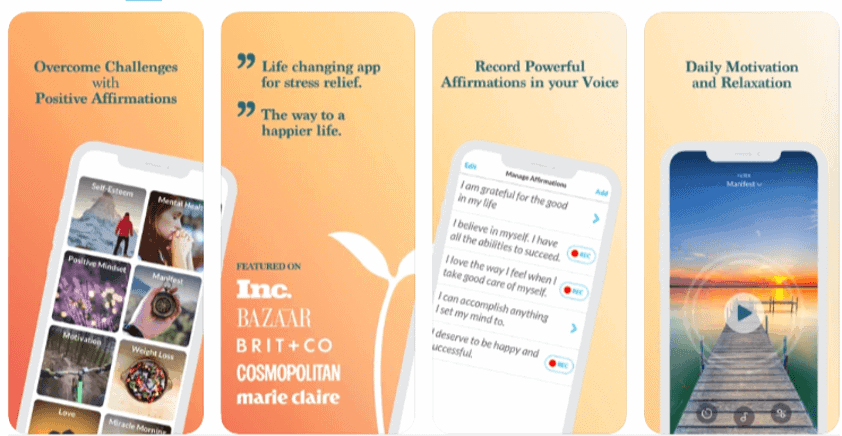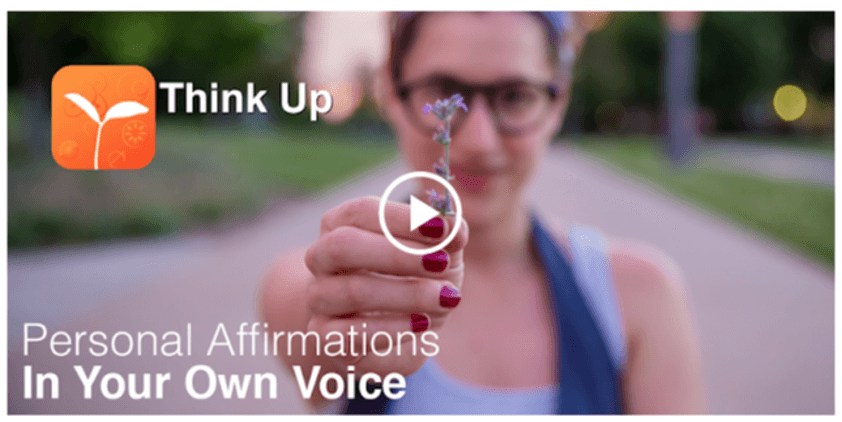 Results
• Increased ASO score to 100% (AppTweak)
• Boosted number of keywords ranked for by 100%
• Phased out over 400 underperforming keywords

2. Optimized ASA campaigns
1

Reviewed and conducted a thorough audit of existing campaigns to identify optimization and improvement opportunities.

2

Designed set of strategic campaigns to target specific users based on keywords and create an optimization workflow

3

Frequently updated the keyword pool with relevant terms that proved to have strong ROI in discovery campaigns.
Results
• Boosted ROAS by 75.75% (Nov 1 – Feb 28) • Increased installs by 52.7%
• Decreased CPA by nearly 30%
In Summary
ThinkUp is a unique app that wanted to leverage ASA and ASO to overcome growth challenges and scale within the increasingly competitiveHealth & Wellness category. They had numerous goals for AGN from boosting installs to decreasing CPAs while increasing ROAS.
We relied heavily on our experience and expertise to build a custom approach for ThinkUp that balanced everything from best practices and in-depth research to creative and keyword analysis. Overall, our structured and analytical approach was more than able to meet ThinkUp's expectations and help this client reach their goals.
If you'd like to benefit from the know-how of app marketing and mobile user acquisition experts, please contact us!