How Twist's Installs Grew 100% Using App Store Optimization
Twist is a team communication app created by Doist, the team behind Todoist. Twist is for teams who want a calmer, more organized, and more productive workplace. No more chaotic group chats or messy email threads. Twist keeps team conversations on topic and in one place so everyone can calmly catch up on their own schedule.
"Working with The App Growth Network was a useful way for our team to get our feet wet with ASO. They were very communicative and responsive to our needs and questions."

Head of Marketing at Doist
Goal
• Increase app visibility in the Google Play Store in various countries including but not limited to the United States, Germany, and France
• Boost organic downloads in these countries for both Android and iOS
Our Approach
• The name Twist is also associated with gaming apps, so it was a challenge for the app to rank higher on the App Store. The App Growth Network used a mid-tail keyword strategy to help Twist rank higher for branded keywords.
• App Growth Network and the Twist team identified that there was an opportunity to improve app visibility in Germany and France. We helped Twist increase their organic user base in those countries by following a localized keyword strategy that targeted features with the highest user demand.
Results
• The mid-tail keyword strategy helped increase app visibility in the Google Play Store.
• The localized keyword strategy also helped increase app visibility in Germany and France.
• From February 4, 2019, to Mar 18, 2019, using ASO strategy, we were able to double the app's overall downloads.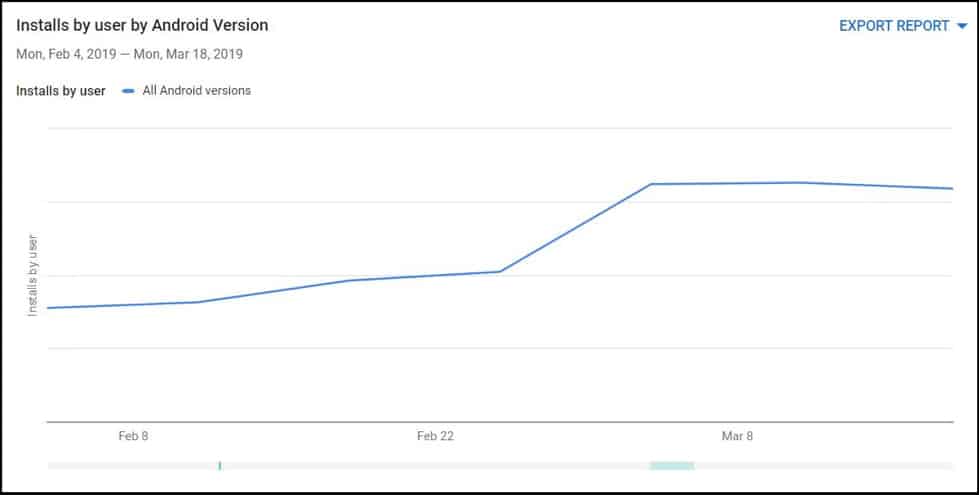 Testing different audiences and creatives in a systematic manner in multiple languages helped the PNP's team achieve significant improvement in the number of new users.
Google Play Store App Optimization Produces Higher Rankings for More Keywords
With the Internet spreading linke wildfire and reaching every part of our daily life, more and more traffic is directed to websites in search for information.
• Overall downloads increased by +104%
• +200% increase in iTunes app visibility
• Organic downloads in US increased by +41% for iOS
We started in February 2019 and identified new relevant keywords to conduct various experiments for:
These experiments were carried out in the United States, Germany, and France markets and helped improve app ranking for brand keywords and other relevant high-volume keywords. We identified a few relevant mid-tail keywords and included them in the app's short descriptions to rank higher for those keywords. Here is an example showing how the ranking improved from #28 to #2 for keyword 'care team collaboration' in the United States.

We utilized a localized keyword strategy to include relevant keywords with the highest user demand. For example, in Germany, we were able to increase the ranking of the keyword 'equipe' (team) by ↑60 in 10 days.

In France, we were able to improve the ranking for the keyword 'stress au travail' (work stress), from #102 to #31 in 7 days.

So the overall increase in app visibility, i.e., higher ranking of Twist in Google Play Store, helped boost overall downloads by +104%. Similarly, we were able to increase app visibility for Twist in the iTunes Store by +200%.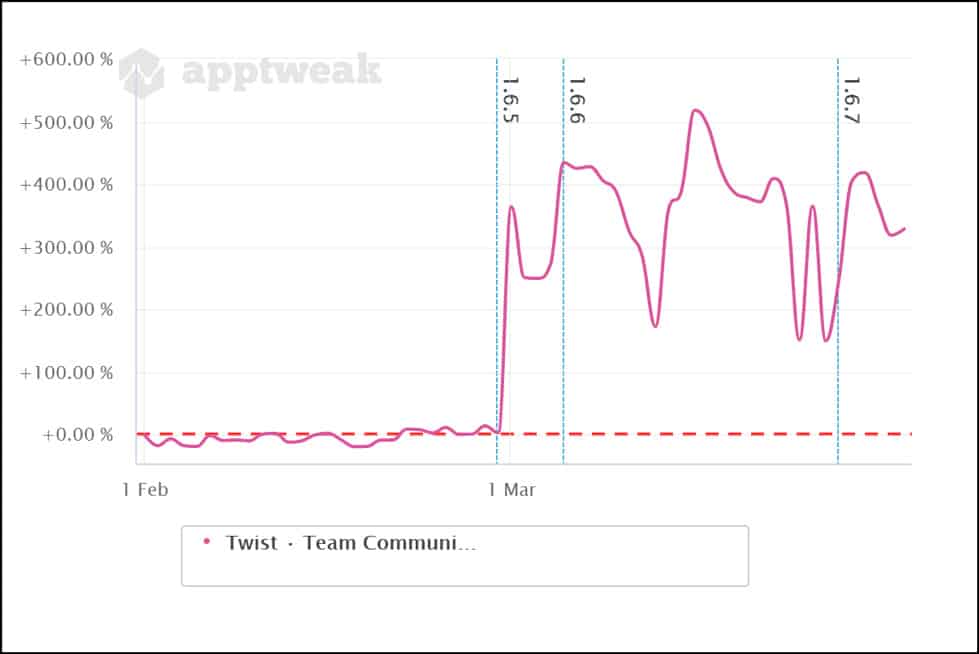 Plus, we were able to increase organic downloads for iOS in the United States by +41%.

If you'd like to benefit from the know-how of app marketing and mobile user acquisition experts, please contact us!