50% Decrease in Facebook Ads CPI
App Guardians partnered up with a rapidly growing SF tech business. The strategy was to focus on the tech sector and test multiple channels to boost user acquisition numbers.
Approach
Google UAC and Facebook/Instagram were among the channels tested, and the main difference we found was the type of content that was preferred in each. UAC was most effective with converting users using video ads played on YouTube, which reached a varied but targeted audience. For Facebook and Instagram, static images, GIFs or a carousel-style set of creatives worked best.
Google's UAC and MiniMob DSP were great for our budget as they brought greater volumes at a low CPI. On the other hand, Facebook's network brought in more engaged, quality leads. Balancing these two with other channels gave us the best opportunity for a boost in the App Store and Google Play.
We also noticed a decrease in CPI costs month-over-month on Facebook, Google UAC and Apple Search Ads.
To optimize the client's campaigns, we took the following steps:
1

Fixed the Audience overlap for FB

2

Rewrote all ad copy

3

Created new graphics for the banner ads

4

Worked with Google to mark certain keywords as negative in their backend

5

Rewrote the App meta for Android to attract the right audience, since UAC has no audience option and highly relies on meta

6

Daily monitoring of the campaigns and biweekly bid optimizations as needed, CPI vs. CP in-app actions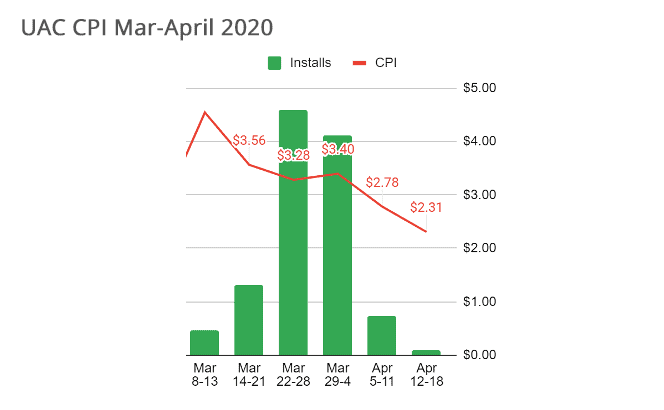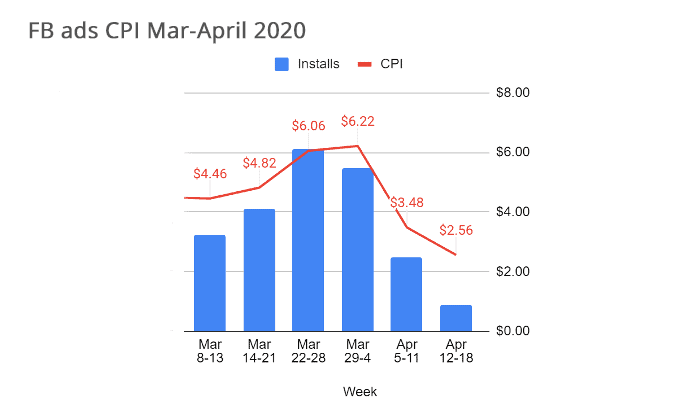 Results
As illustrated in the graphs above, the team was able to gain a healthy and steady 20% month-over-month CPI reduction on UAC with a 50% reduction for Facebook as well. If you'd like to benefit from the know-how of our mobile user acquisition experts, please contact us!