A List of Reliable Apps For Coronavirus News
It goes without saying that the Coronavirus is at the top of the global community's mind – and rightfully so. It's a worldwide phenomenon that has everyone baffled, perhaps downright scared, with no solid idea of what to make of it all. 
And the news changes daily – even hourly – because that's the nature of this event.
So, we wanted to reiterate some information that's available to help us all stay as informed and prepared as possible. The last thing that we need now is misleading information and more confusion, which is why Apple and Google are taking necessary measures to prevent misleading coronavirus apps.
As it seems, Apple is only considering apps provided by official health organizations and the government as trusted sources for coronavirus information. 
For Google, they provided the Verge with this approved coronavirus news app list: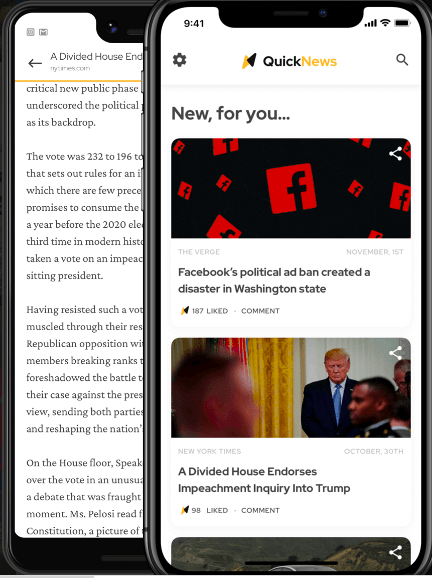 For a high-quality news app that provides articles from publications across the internet including the New York Times, Tech Crunch, The Guardian, among others – in real-time – we recommend QuickNews. The app is available on Apple Store and Google Play and is a great way to keep track of the latest information from a variety of reputed sources.
For those who are staying at home, we hope you are using the time in the most pleasant way possible – whatever that means to you. Maybe it's spending time with your kids, getting to that book you've been putting off, doing a long-ignored exercise session, working or diving into a passion project.
Above all, we wish you and yours health, serenity and resilience during this trying time.
Related Articles
In today's competitive app market, it's crucial for app developers and marketers to reach a wider audience and [...]

WidgetKit was introduced in WWDC22 as a new way to showcase app activity. Anyone who's bought an iPhone [...]